Teachers and Teacher Development
The Teachers and Teacher Development (TTD) concentration focuses on preparing doctoral students and conducting research in areas of teacher development, teachers and teachers' work, teacher preparation at both preservice and inservice levels, and teacher recruitment and retention. TTD faculty and students conduct work on multiple, often overlapping research and practice topics related to teachers, teacher education, and teacher development such as the histories, contexts, and workforce contours of teaching; the lives, work, and careers of teachers from entry to retirement; university and other kinds of teacher preparation programs and practices; teacher knowledge, assessment, and accountability; and the varied roles of teachers in contemporary schooling, school reform, and education policy contexts.
The Teachers and Teacher Development concentration has three distinctive features:
A focus on preparing and supporting teachers to work with the nation's increasingly culturally, linguistically, and socially diverse student populations.
An emphasis on ecological views of teachers and teaching—in other words, an understanding that sociopolitical, historical, and economic factors; organizational characteristics of schools and schooling; and teachers' work are interdependent. This emphasis encourages creative research methodologies, context-sensitive treatments of teachers and teaching, and trans-disciplinary approaches to research and practice.
The development of collaborative research and development projects with teachers, teacher education programs, schools, and school districts to develop, research, and disseminate model programs together.
Participating TTD Faculty: Lora Bartlett, Rod Ogawa, Brad Olsen, Cindy Pease-Alvarez, Judy Scott, Trish Stoddart, Kip Tellez. Associate Researcher: Betty Achinstein
---
Brad Olsen talks about his current research
Additional research & contact information  
---
Cindy Pease-Alvarez talks about her current research
Additional research & contact information  
---
Trish Stoddart
Professor Trish Stoddart is an expert in research on the preparation of teachers to teach academic subjects to English Learners. Trish leads the Teacher Education for English Learners (TEEL) research group which includes researchers from UC Santa Cruz, Arizona State University, University of Arizona, California State Universities (San Diego, San Francisco and San Jose) and the University of Texas, San Antonio. She is the Principal Investigator of the ESTELL and ELLISA projects.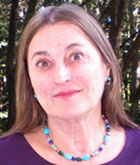 Recent papers and publications:
Stoddart, T., Bravo, M.A., Solís, J.L., Mosqueda, E. & Rodriguez, A. (2011). Effective Science Teaching for English Language Learners (ESTELL): Measuring Pre-service Teacher Practices. Paper presented at the Annual Meeting of the American Educational Research Association, New Orleans, LA, April 2011 [PDF]
Stoddart, T., Solís, J.L., Tolbert, S. & Bravo, M. (2010). A framework for the effective science teaching of English language learners in elementary schools. In D. Sunal, C. Sunal & E. Wright (Eds.), Teaching Science with Hispanic ELLs in K-16 Classrooms (Research in Science Education Series). Albany, NY: Information Age Publishing. (Click here to download a PDF of the chapter)