Faculty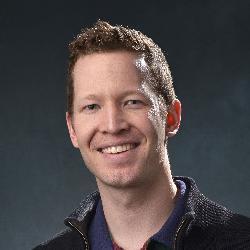 Title
Division Social Sciences Division
Department
Affiliations Environmental Studies Department
Phone
Email
Website
Office Location

McHenry Library, Room 3146

Office Hours By Appointment
Mail Stop Education Department
Mailing Address

1156 High Street
Santa Cruz CA 95064
Summary of Expertise
Science Education, Design-Based Research, Collaborative Design, Community-Engaged Research, Project-Based Learning, Sociocultural Theory, Cognitive Science
Research Interests
I develop science education materials and study how they can support learners in having more meaningful and empowering STEM learning experiences. My work includes a focus on the process of designing STEM materials. I explore how to productively leverage the expertise of groups often excluded in design work (e.g., students, teachers, and community members) in order to achieve more effective design spaces and more inclusive research-practice partnerships. I also examine how to support the implementation of STEM innovations, particularly how to sustain them over time and bring them to scale across education systems and spaces while showing integrity to their intended purpose.
Biography, Education and Training
Ph.D. Learning Sciences & Human Development with Cognitive Science (Combined)
University of Colorado Boulder (2016)
M.A.+ Curriculum & Instruction + Secondary Science Licensure
University of Colorado Boulder (2007)
B.A. Neuroscience & Behavior
University of California, Santa Cruz (2002)
Honors, Awards and Grants
Grants
"'Seed Spoon Science': Building Community and STEM Identity with Science in the Garden"
PI: Alexie Leauthaud; Co-PI: Samuel Severance
Funder: David & Lucile Packard Foundation
$40,000 (2021-2023)
"Community-Engaged Transformative Learning with Informal STEM in a School-Based Community Garden"
PI: Linnea Beckett; Co-PI: Samuel Severance
Funder: Spencer Foundation
$50,000 (2021-2023)
"SEMILLA Teach Project"
PI: Pablo Reguerín; Co-PI: Nandini Bhattacharya, Judit Moschkovich, Samuel Severance
Funder: US Dept of Ed Hispanic Serving Institutions (HSI) - STEM Articulation Programs
$149,798 (2019-2021)
"Equipping Middle School Teachers with Resources to Monitor the Progress of their Students' Science Learning"
PI: James Pellegrino; Co-PIs: Joseph Krajcik, Christopher Harris, Daniel Damelin
PI: Samuel Severance (subaward)
Funder: Chan-Zuckerberg Initiative
$23,928 (2019-2021)
Awards
Hellman Fellowship (2021-2022)
Miramontes Scholar Fellowship (2012-2016)
Chancellor's Award for Excellence in STEM Education (2013)
ETS Recognition of Excellence (PRAXIS General Science) (2007)
Hach Scientific Foundation Chemistry Teacher Scholarship (2007)