Quick Start Links 
Message from the Chair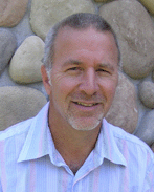 A superb faculty guides the Department's research and instructional programs. As leaders in our respective disciplines, we publish in the top-rated journals, garner significant external grants and contracts, and engage in expert instruction and apprenticeships for students. Our students, from first-year undergraduates to PhD candidates, take seriously their role as transformational leaders in educational research and practice. Our staff is a talented group of professionals always working to assist students, faculty and partners to achieve their very best. A shared dedication to issues of equity and civil transformation guides everything we do.
In his book, Democracy and Education, John Dewey wrote that "Education is the laboratory in which philosophic distinctions become concrete and are tested." Education is certainly about teaching, learning, and the study of schools—but it is also a conversation about who we want to be. In this way, I believe that schools and departments of education represent the apotheosis of intellectual and political engagement. Those who are entrusted to work in schools have a great responsibility and must be prepared accordingly. Our most important stakeholders are children and youth, and they deserve nothing less than an education equal to their promise. We work, ultimately, for them.
I believe that our department is well-positioned to provide the research, professional preparation, and policy guidance to dramatically improve—in fact, wholly, redefine— the public schools in the next decade and beyond. I hope you'll join us in this challenging but rewarding effort.
Thanks for visiting our website. If you didn't find what you were looking for, please don't hesitate to contact me personally.