2020 Giving Day MA/C Program Latinx Teacher Initiative
"These unprecedented times are challenging for all of us—for some, the situation is dire. This is why we have decided to postpone Giving Day and pour our efforts now into the

 

COVID-19 Slug Support Campaign.
Giving Day will be back! Keep an eye out for a new date."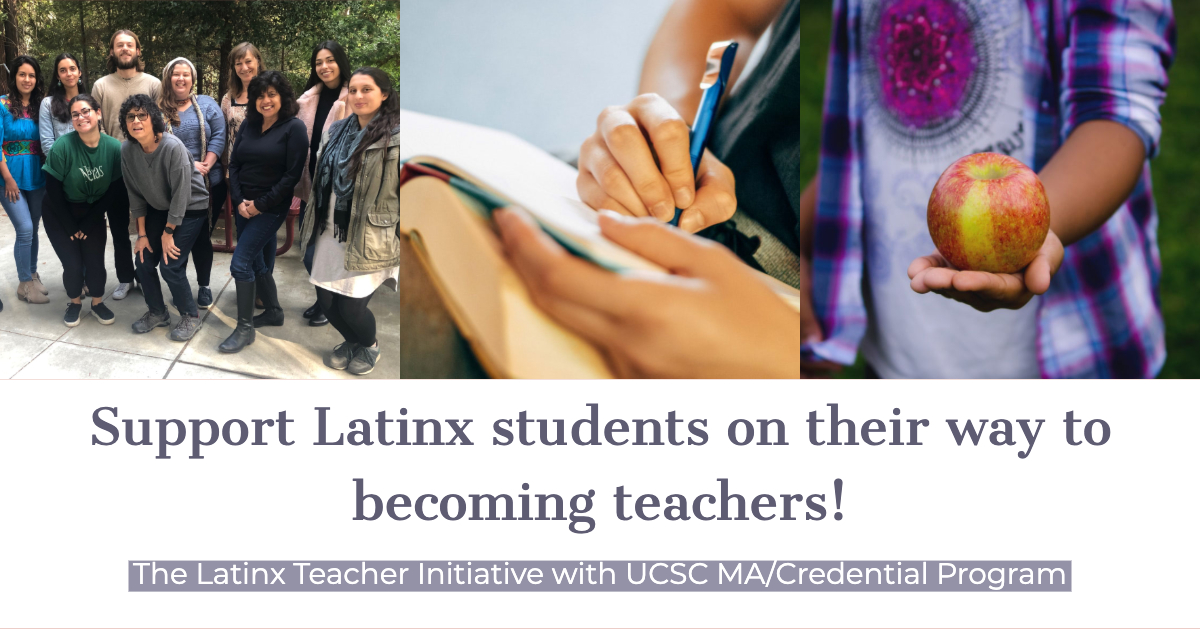 Friends and Alumni - We need your support!
More than ever in California, children of color need more teachers of color!
You can help meet this need by supporting the UC Santa Cruz Latinx Student Teacher Initiative. When K–12 students of color have at least one teacher of color, their educational and career outcomes improve dramatically. This initiative creates a pathway for students from our UC Santa Cruz undergraduate community to secure a teaching credential and to serve as highly skilled educators across our diverse state.
Please help us to meet the goal to double the number of Latinx teachers in the MA/Credential program. Every dollar of your contribution will go directly to offset the tuition and living expenses of deserving Latinx MA/Credential students. Thank you!
Donations to the LIFT Program may be made here. Choose "Other Designation" and write in "Education Department LIFT Program.