Message from the Chair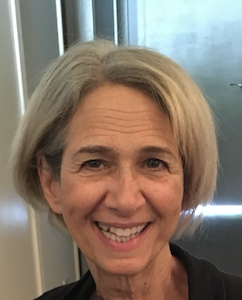 Welcome to the Education Department! 
The faculty and staff are happy you are interested in pursuing studies in the Education Department and look forward to supporting you as you consider one of our programs or continue your studies. We are a community dedicated to social justice and equity in education. This commitment is woven throughout our academic programs at all levels from undergraduate to Ph.D. Our courses provide an opportunity for students from across the university to learn about the intersections of race, social class, language status, gender identity, or sexual orientation, and how those impact educational equity and social justice. One of our collective responsibilities as a community of educators and students of education is to create and sustain learning environments in which all students feel that they belong and that they can learn and thrive.

In her book "Teaching to Transgress," the cultural critic bell hooks called the classroom "a location of possibility" in working to create a more just and humane world. Through reading, dialogue, and action in our UCSC campus, in K12 classrooms, and in other community spaces, our students, alumni, faculty, and staff contribute to the work of building such a world every day. Please explore our programs as you consider next steps in your continuing journey as a change-maker in education. 
-Cynthia
  
Cynthia Lewis, Department Chair
831-459-3369; cylewis@ucsc.edu