Project Team
Principal Investigator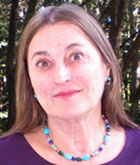 Trish Stoddart is a Professor of Education at the University of California, Santa Cruz. Dr. Stoddart is an expert at improving the teaching of science in culturally and linguistically diverse classroom. She has extensive experience in research on instructional innovation and science education and has led several large federally funded projects including the NSF funded Local Systemic Initiative LASERS (Language Acquisition through Science Education for Rural Schools) which brought together seven school districts to improve the teaching of science to English Language learners in California's Central Valley and the USDOE Federal Eisenhower Project CCTD (California Consortium for Teacher Development) which brought together 18 CSU and UC campuses in a research and development project on preparing pre-service teachers to work with diverse learners. She is the author of over 70 journal articles and monographs on science education, teacher education and educational policy and reform.
Co-Principal Investigators
Marco Bravo is an Assistant Professor of Teacher Education at San Francisco State University. Dr. Bravo is an expert in the integration of science language literacy and teaching science to ELL and has published seven articles on this topic in the past five years. He is an expert curriculum developer and teacher educator. He previously served as a postdoctoral researcher on the NSF funded Seeds of Science: Roots of Reading project.
Alberto J. Rodriguez is a Professor in the Department of Policy Studies in Language and Cross-Cultural Education at San Diego State University, and Co-Director of the Center for Equity and Biliteracy Education Research (CEBER). Dr. Rodriguez teaches courses on bilingual science education in the teacher education program, and a variety of courses in the master and doctoral programs. His research focuses on how sociotransformative constructivism (sTc) can used to assist teachers teach for understanding in diverse school contexts.

Jerome Shaw is an Associate Professor of Science Education at the University of California, Santa Cruz where his research focuses on the assessment of student learning in science. Dr. Shaw received his doctorate from the Stanford University School of Education and has extensive experience working with K-12 science educators to enhance science teaching and learning, especially for English Language Learners.

David Whitenack is an Associate Professor of Education in the Department of Elementary Education at San José State University, where he teaches courses on meeting the needs of English language learners and teacher leadership, and advises MA students in the Critical Research Academy (CRA) and Literacy Across the Curriculum for an Equitable Society (LACES) programs. Dr. Whitenack's research focuses on professional development that integrates academic English language development and content-area instruction, including in professional development school (PDS) contexts.
---
Project Team
UC Santa Cruz

Trish Stoddart, Principal Investigator

Jerome Shaw, Co-Principal Investigator




Graduate Student Researchers:

Preetha Menon





Collaborators:

Sara Tolbert, PhD, University of Arizona

Ed Lyon, PhD, Arizona State University

Jorge Solis, PhD, University of Texas, San Antonio

San Diego State University

Alberto Rodriguez, Co-Principal Investigator

San Francisco State University

Marco Bravo, Co-Principal Investigator

San Jose State University

David Whitenack, Co-Principal Investigator

Alie Victorine